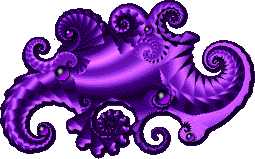 Harrald


Not Just A Tower
© 2008 Harrald

The sunny air,
And blue, blue sky,
Did listen as I saw
Him sitting, watching me.
Not just watching me, believing me.
His gaze followed mine as I moved.
Through the park, he watched me close.
At night I watched him closer.
I'd stayed all day just staring there.
And suddenly, he moved.
He shifted slightly to the left, and
His stare continued through.
My pounding heart, I jumped
With start, and raced down the avenue.
'He's watching me!' I cried, but none
Would listen here.
Te tale is gone,
And I prolong,
The telling of the Gargoyle's stare.





Flowers
© 2008 Harrald

I peered into the flower cup,
And saw someone was looking up.
I jumped and cried,
Who are you, dear?
I'm the flower's fairy, she told me there.
I picked her up, and held her close.
She danced upon my palm.
Then silently flitted away from me,
The still and field were calm.
I've searched for years,
For my fairy friend.
And somehow every year.
I check the same old buttercup.
And find her hiding there!


Last updated: September 2008

Design and Images Copyright © 1996,1997,1998,1999,2000 Moyra/MysticPC.
All Rights Reserved