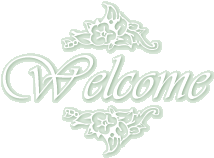 Getting There
Summer 2005
This story really begins when I proposed to my parents that we go on vacation. I really needed one and felt that they could use one as well. They'd taken me so many places when I was younger, it was finally time that I take them somewhere.
So I sat them down in the living room to brainstorm. I asked them where did they want to go on a vacation. "Vermont," one of them says. Yup, we're an exciting group. :P I said no, it had to be somewhere more foreign, someplace far, different than what we were used to. The furthest we'd been was to Florida but so many Canadians go there, it almost doesn't count.
We made a list of places: Ireland, Scotland, Mexico, and others. Finally, it was down to Ireland and Austria. Ireland because I had recently received some fliers advertising tours and it looked so green and beautiful. Austria because my mom had been born there, and had been back to visit in 1972 and wanted to see it again. Austria won of course.
Next thing we knew, we were booked on the 10 day Trafalgar "Sound of Music" tour. Yay!
Day 1 - Friday, September 16, 2005
Getting there was quite the adventure and an important lesson was learned > never travel with a cold. It can cause intense motion sickness if your ears or sinuses are blocked. Lets just say that the flight was the most unpleasant 8 hours I've ever spent. I couldn't even enjoy the fact that there were little TV screens in the back of the seat in front of you. It also didn't help that we had a wait of 6 hours between connecting flights in Toronto, with an extra two hours of delay added to that. Let's just say we got to know the Toronto terminal very well. That and the fact that we had unusual turbulence the whole way over, some major weather system or something like that.
Here is a picture my mom took out the plane window as we neared Austria. Nice clouds.